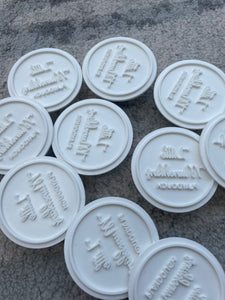 Little Munchkins Playdough Branded Stamp
Want to make your photos appealing again with our branded stamp? Then this stamp is for you. 


(Disclaimer! Under no circumstances can this stamp be used to brand / resell playdough which has not been made by myself) little munchkins is trademarked and legal action will be taken if this stamp is misused in anyway. 
The Little Munchkins Branded Logo Stamp destined to impress, and priced at only $16.00, for a limited time.

Inventory Last Updated: Dec 05, 2023