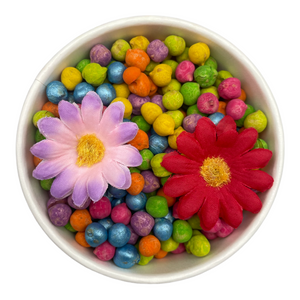 Encanto inspired mix
Mixed  250g chick peas. The perfect addition to any invitation to play. Team with our sensory dough to create and inviting play base. 
Please note these are not CE tested and are used for a learning aid (loose parts) with parent supervision. Not advised for children under the age of three. Chickpeas are coloured using CE tested paints there for should not be consumed. 
The 'Don't Talk About Bruno' is evocative, to say the least, but that's why you're drawn to it in the first place.

Inventory Last Updated: Oct 01, 2023